Reminder: You only have TWO more days to enter the Caption Contest! Don't miss out – let your imagination have fun.
Dream big. The world tells us to dream big. Imagine how far you could go, how much you could achieve. This mantra comes as something of a problem when you realize the dream that lives inside your heart is, well . . . small.
As a senior in high school, I was sucked into the pressure of pursuing a "normal" career. In fact, I was just days away from committing to a college education. So, what stopped me?
Well, a lot of things, actually. One of which was the fact that God was slowly drawing me back to something I had left behind years ago – a different dream, one I was never meant to give up on.
But . . . it was a small dream. So much smaller than attending college, becoming somebody. And even though the desires I had for life after college were merely produced to supplant what I used to want out of life, the emotional pressure was still very real. When I closed the door to "normal", there were repercussions.
I became hyper-aware of what people thought of me. Whether I was right or wrong, I don't know, but I began to be very self-conscious of my "small" dream, and convinced that people thought less of me because I'd chosen that path. To be fair, I'd always been lonely in a crowd and often ignored by my peers, but the self-awareness that my new plan had stirred up in me made it seem all the worse – as though everyone's opinion of me had changed, negatively.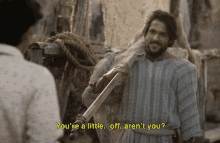 I thought I was proud of my new direction, but . . . Is it possible to feel apologetic for something you're actually proud of?  🤷‍♀️ #psychologyquestion #ireallywanttoknow Anyway, my life post-high school consisted of innumerable explanations of why I wasn't going to college (not even kidding, people I didn't even know were asking me) and trying to fit into my youth group again when everyone else was moving on (that totally failed). I resented new social settings with people my own age because . . . well, I'd have to explain. And people always think my dream is small.
I had to mourn the loss of college. This really sounds strange to say, now that I'm way on the other side and ETERNALLY grateful I'm not in college. 🤦‍♀️ But yes, I did have to go through a grieving process in which I gradually (very, very gradually) let go. But in the letting go, I also had to reclaim that former dream, that small dream, that dream which God gave back to me and it slowly took root in my heart. It was a gradual rebirth, one that took over a year for its completion.
But from the process, there was victory. From the pain, there emerged beauty. I was never meant to go to college. I was never meant to "fit in". God had a different path for me – one that was infinitely better than the plan I had for myself. But our society's message to fit in, be normal, and dream big, was initially overpowering. I had to give myself permission to dream small.
Maybe today, you need to do the same. ❤
And watch out, world, 'cause you need to get used to different.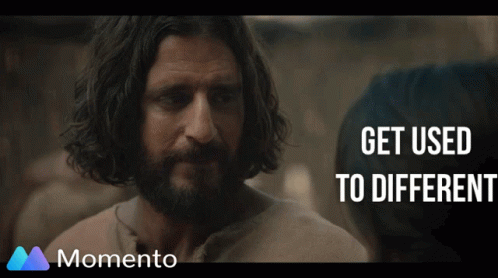 Credit to The Chosen TV series for that now-iconic line. 😉