I wrote a post a while ago on why I write fantasy, but someone's recent question to me about a TV series I love got me thinking: Why do we, as humans, like fantasy?
I touched on this in that post on writing fantasy, but I'm going to take it  in a slightly different direction today and look at some of the timeless stories that have impacted our lives.
LORD OF THE RINGS
Let's face it, if you're a LotR fan, you're probably an avid LotR fan. It is vastly popular and has been for a very long time. Why?
Frodo's journey teaches us about fighting for what is right – and staying the course, even when all we can see is darkness.
Sam's journey teaches us about true friendship and self-sacrifice.
Ultimately, the story shows us that evil cannot truly conquer good and the light WILL win.
THE CHRONICLES OF NARNIA
C.S. Lewis' timeless tale of talking animals, a magical wardrobe, and an allegorical lion threw open the doors that portal fantasy authors are walking through today. I may not have published my portal fantasy novel, but I learned a lot from writing it, and from Narnia as well.
Lucy's story (the three movies are what I'm referring to mainly) shows us the value of childlike faith.
Aslan gives us a glimpse of Heaven and the reality that God will erase evil from our midst.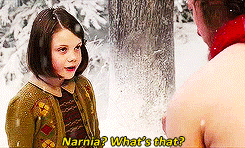 STAR WARS

It's a lot to cover, so I'll just mention a few points. Star Wars, whether you love it or hate it, demonstrates a unique light vs. darkness struggle through all three trilogies.
Luke's journey in the originals brings home the victory of the good and the conquering of the dark.
Rey's journey in the sequels is similar in some ways, albeit more complicated. Through her story, we see the final thrust of a rag-tag group of rebels against a powerful empire . . . and the rebels win.
Star Wars is a powerful and emotive example of the battle between good and evil.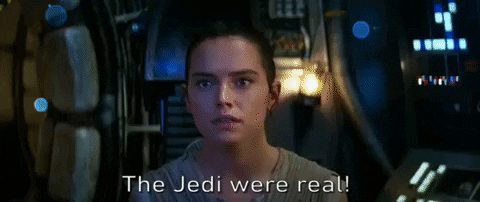 MERLIN
(Referring to the BBC adaptation of the legend of King Arthur and Merlin.) This well-told story captures so many wonderful principles, but I'll just break down a couple of them.
Merlin's journey shows us the power of loyalty and sacrifice – and doing what is right without any credit at all.
Arthur's journey to becoming a king who united the kingdom demonstrates honor, duty, loyalty, and selflessness.
On the whole, the story reflects values we wish we saw more of in the day-to-day. Which brings me to my last point:
We need fantasy to help us believe in a better reality.
We need stories like Lord of the Rings and Narnia to sweep us into another world and show us that darkness cannot ultimately win. We need legends like Arthur and Merlin to help us believe in humanity.
We need fantasy to bridge the gap between the world we know and the world we long for.
I will continue some of these points in a later post, so stay tuned. 🙂 Meantime, why do YOU like fantasy? What does it mean for you? Let's chat!